You can also donate by texting "Totes for Teacher" along with your dollar amount to 84321
This year Kenton New Hope Church and several community members are coming together to bless the teachers of the Kenton Elementary School!!
Our desire this year is to supply each pod/grade level with a tote full of all the supplies they might need for the upcoming year!!
On average teachers will spend out of pocket $465.00 per year covering needed school supplies! We want to help bless these amazing teachers so they can focus on teaching and empowering our students!! Also giving all students the supplies they need to focus on learning all year long!
We are asking for monetary donations of every kind to push this outreach to achieve its full potential!!
You can send checks to:
Kenton New Hope Church
13671 W. Pattison Ave., Kenton, Ohio 43326
ATTN: Megan Manns
New Hope's existence is based on two things: worshiping God and serving our community. We have a desire and a deep urgency to do both. Our mission statement reads, "to introduce people to the love of Christ and to make strong, confident, and mature believers allowing them to grow in their personal life's mission of prospering His Kingdom."
New Hope Church is a thriving non-denominational church in Kenton, OH. The congregation of New Hope started out in 1997 as a small group of young adults meeting together in a living room. In 2008 they outgrew their church building and have grown to become one of the largest church gatherings in Hardin County. NHC is currently meeting in the local theater Sundays @ 9:00am & 10:30am
Discover Your Purpose
May 19th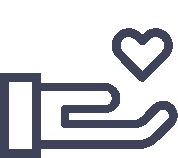 "Whoever is generous to the poor lends to the lord, and he will repay him for his deed."