New Hope's existence is based on two things: worshiping God and serving our community. We have a desire and a deep urgency to do both. Our mission statement reads, "to introduce people to the love of Christ and to make strong, confident, and mature believers allowing them to grow in their personal life's mission of prospering His Kingdom."
New Hope Church is a thriving non-denominational church in Kenton, OH. The congregation of New Hope started out in 1997 as a small group of young adults meeting together in a living room. In 2008 they outgrew their church building and have grown to become one of the largest church gatherings in Hardin County. New Hope Church is currently located at 13671 W. Pattison Ave.
Growth%252520Track%252520Step%252520One%252520Logo_edited_edited_edited
Everyone has a next step at New Hope Church. We would love for you to reach out to us and get involved!!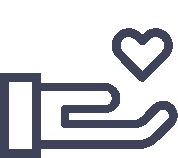 "Whoever is generous to the poor lends to the lord, and he will repay him for his deed."